What is the best coffee to make cold brew at home? There is nothing better than a nice cold brew coffee on a hot day. However, some people tend to drink iced coffee all year long. Finding a good roast is of crucial importance for cold brew lovers, as well as the necessity of having it at all times at your home. So, what is the best coffee suitable for making cold brews at home?
Generally, every type of roast can be good for a cold brew. However, if you want your cold brew in a special way, you should opt for something more specific. Medium and dark roasts are excellent choices, but the grind size matters more. So, you will usually need coarse ground coffee to get the ideal cold brew.

Subscribe to our monthly delivery plan and get
exotic coffee to your door!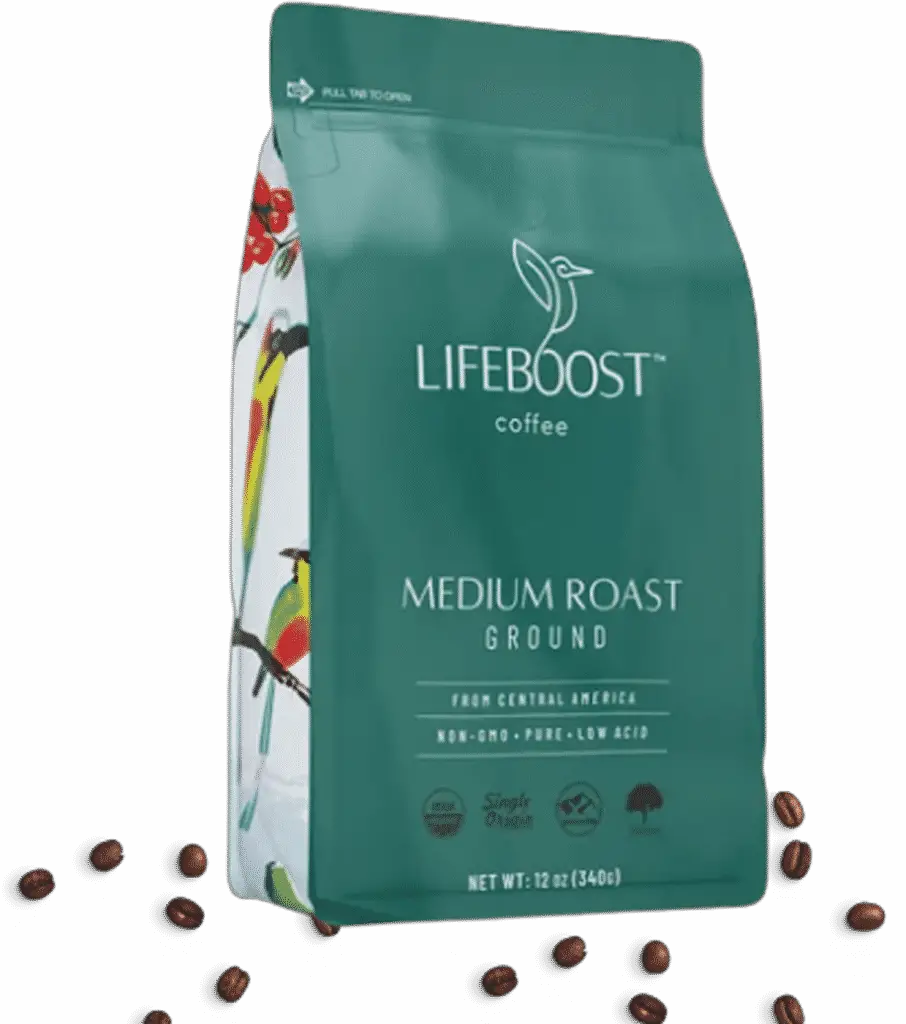 This article is specifically created for cold brew lovers since they need special directions to prepare the type of coffee they crave for. Here, you will read about the best coffee roasts that are suitable for making cold brews in the comfort of your home. Also, we have pointed out some ways in which you can obtain a particular roast and have it delivered to your door. 
Why Is Cold Brew So Special? 
Even though it seems like cold brew has become popular just recently, it actually dates back to the 17th century. It is not something that has been invented along the way and it is expected to last for over a decade until something else comes around. This means that cold brew coffee is not something that should be taken without care, i.e. its preparation should be exceptional in order to get the result you have to taste. 
Drinking good coffee improves the quality of your day, and this is something that real coffee lovers would definitely understand. Although for some people it is just a way to deal with the hot days in summer, and a drink option during the heat, for others cold brew coffee is a special custom in which they find little pieces of joy. Therefore, having the right ingredients for preparing it plays an important role.
The cold brewing method prevents acids from releasing, which are usually released at hot temperatures. Also, cold brew coffee does not include stomach irritants that can be really painful and annoying. In fact, this method prevents these disadvantages that come along with a cup of coffee and additionally preserves the real coffee flavors. 
With a good cold brew, you will not have to deal with the coffee bitterness as well, and the taste would be quite balanced. However, the one thing that might come as a flaw, it the fact that cold brewing requires twice the amount of grounds for the process of preparation than the amount used for a regular cup prepared at hot temperatures.
How Does The Temperature Affect The Coffee Taste? 
You might believe that cold brew coffee is only suitable for hot, summer days. However, some people tend to drink this kind of coffee all year long. This is due to the fact that cold brewing is not a coffee-making method invented only for summer, but it has a good reason why some people choose to drink it always, regardless of the season, or the weather outside. 
The temperature in the process of making plays a significant part considering that it affects the taste of the coffee itself. The absence of heat in the cold brewing process gives unique characteristics to the coffee. However, it also requires a little bit more time for preparation. 
Nonetheless, this way you get a coffee taste free of acids and bitterness and is also easy on the stomach. You also get smooth flavors accompanied with unique notes that are only tasted through cold brewing.
What Are The Best Coffee Picks For Making Cold Brew At Home?
Since nowadays there are a lot of types of coffee on the market, the choice could be really difficult. Especially, when it comes to coffee suitable for cold brewing. In order to make the right choice for your cold brew at home, you should familiarize yourself with the properties of various roasts. That way you would know what will work the best for you. To make your decision easier, below is a list of the best coffee roasts that give astonishing cold brew results. 
Best Organic Pick: Lifeboost Coffee Medium Roast 
If you want your coffee to be healthier in terms of ingredients and the ways in which it is produced, then you should opt for LifeBoost Coffee. Choosing Lifeboost medium roast ground for your cold brew would be perfect considering that it includes awesome ingredients. It also shows no presence of pesticides. In other words, Lifeboost Coffee is characterized by roasts that are handpicked and spring-washed. They are also free of any kinds of toxins. 
When these coffee roasts are cold brewed they give amazing results, i.e. extraordinary taste and flavor. The desired results are possible since Lifeboost medium roast is known for the sweet cocoa notes. It is also known for its low level of wood acidity. This way, the single-origin flavors are able to shine and end up with the perfect cold brew you have aimed for. 
However, you should also know that it is important to pour your coffee into stainless steel containers rather than plastic. Plastic containers may ruin the taste and take all of the real flavors. Therefore, make sure that you pay attention to the materials you use in the preparation as much as you do when you pick the type of roast. 
Best Overall: Stone Street Coffee Dark Roast 
The Stone Street Coffee dark roast is the perfect pick for cold brew, especially if you are not sure what to choose for your iced coffee. Namely, the dark roast comes already coarsely ground, meaning that it is ready for a cold brew at any time. This is why Stone Street Coffee is marked as the best overall on the list. 
If you go for this type of roast, you should expect amazing flavors of Colombian blend, with rich and creamy notes. After just brewing it, you add some ice or milk, and your cold brew coffee would be ready to go. You do not have to think about any other special steps along the way. 
By choosing Stone Street dark roast, you will never taste any bitterness! It is 100% arabica, with slightly smooth and sweet flavors. What is more, you can always expect a great freshness of the coffee beans because they are available in either pre-ground or whole bean form. Therefore, you will always have the ingredients necessary for a cold brew coffee at any time of the year. 
Best On Budget: Cold Brew Lab Coffee
If you want to have the possibility to drink some high-quality cold brew at home, but still stay on the budget, then the ideal pick for you would be Cold Brew Lab Coffee. This coffee company has fitted all their types of roast specifically for cold brew. You cannot go wrong by choosing the coffee brand that has crafted their beans for cold brew purposes while keeping the freshness of it. 
By picking Cold Brew Lab for your cold brew at home, you will achieve a taste that is uniquely balanced, meaning you will never taste the bitterness that coffee beans can produce along the process of preparation. Therefore, you will get flavors that are bitterness-free, acid-free, and smoothly sweet. Even more, Cold Brew Lab gives you the chance to try many different flavors, such as vanilla and pumpkin ones. 
You have the option to choose between the whole bean and the pre-ground form according to your needs. However, when it comes to Cold Brew Lab, it is recommended that you go for whole beans.  You should also grind your coffee on your own and get 100% of the freshness of the coffee. 
Best For Pre-Ground Beans: Cold Buzz Coffee Hazelnut
The Cold Buzz Coffee Hazelnut is excellent for people who prefer convenience in the first place. This is considered a convenient choice due to the fact that it comes in a pre-ground form. This means you do not have to worry about grinding the coffee beans. The brewing method is also eased up because you do not have to do any filtering after that, so you will be able to clean after making your coffee in no time. 
The cold brewing method is similar to making tea with tea bags. You just have to soak the bag in water overnight, and in the morning you will have your coffee ready. Cold Buzz Coffee consists of 100% arabica beans that come from Central and South America and Europe. 
This is also an affordable choice considering that the company works with many roasters to keep the prices down, but still, retain good quality. This way the customers are happy at all times, while not spending a fortune on coffee beans. When it comes to flavors, Cold Buzz Coffee is characterized by many of them, however, the hazelnut flavor is one of the most preferred by cold brew coffee lovers. 
Best Single-Bean Origin: Brandywine Coffee Roasters 
If you want to try something from the Ethiopian regions, then Brandywine Coffee has exactly what you are looking for. The special thing about this brand is that the coffee is processed in a unique way. The coffee beans come from the Yirgacheffe region of Ethiopia and are carefully dried for two days in cherries. 
This way of obtaining coffee beans provides nice and light tones, and coconut and raspberry flavors. The Brandywine Coffee is great for the cold brewing method. It provides a good balance of flavors and acids and prevents the coffee from getting a bitter taste. Most cold brew lovers choose this type of coffee because they want to avoid the bitterness inside of it. 
Brandywine Coffee is known for its creativity, so you should expect colorful packages, but also a lot of cold brewing tips that you might find useful. If you choose this type of coffee as a subscription option, you will be delivered amazing and fresh coffee monthly. And it is accompanied by brewing recipes and tips. 
Best For Fruity Taste: Bean & Bean Downtown Blend 
If you prefer fruity flavors and tastes, then Bean & Bean Downtown Blend has the coffee you desire. The medium roast by this brand is perfectly suitable for cold brew coffee at home. It will also give you the exact taste you want for an iced coffee. In other words, you will get the sweet and smooth chocolatey taste every coffee lover wants in their coffee. 
This is a balanced blend that comes from the regions of Ethiopia, Indonesia, and Peru. The Bean & Bean blend will result in the perfect cold brew for hot summer days, but it is also convenient all year long if you prefer iced coffee at all times. It is specifically crafted for those who want to achieve smoothness and avoid bitterness in their daily drops of heaven. 
This is an affordable option, especially if you purchase a bigger amount or you sign up for a subscription. If you make an estimate, a subscription is the best choice since you can adapt the delivery to your needs. It can also save you a lot of money, and on top, have coffee at your home at all times. 
You have a lot of choices if you prefer cold brews rather than coffee prepared at high temperatures. However, you should mind the whole process of preparation, not only the type of coffee beans. Therefore, choose what you think is the most convenient for you and your way of brewing coffee.