True coffee lovers hate it when they wake up in the morning and realize they don't have any good coffee. How can they start their day properly? Luckily, a coffee subscription will help them get their regular dose of coffee for a month so that they will never have to deal with "no coffee situations" anymore. However, what are the best coffee subscriptions, and what are the benefits of opting for one?
A coffee subscription allows you to choose different types of coffee that will be delivered to your home each month. This way you have the chance to try various types of coffee roasts and never run low. Also, you can choose the most convenient delivery time. 

Subscribe to our monthly delivery plan and get
exotic coffee to your door!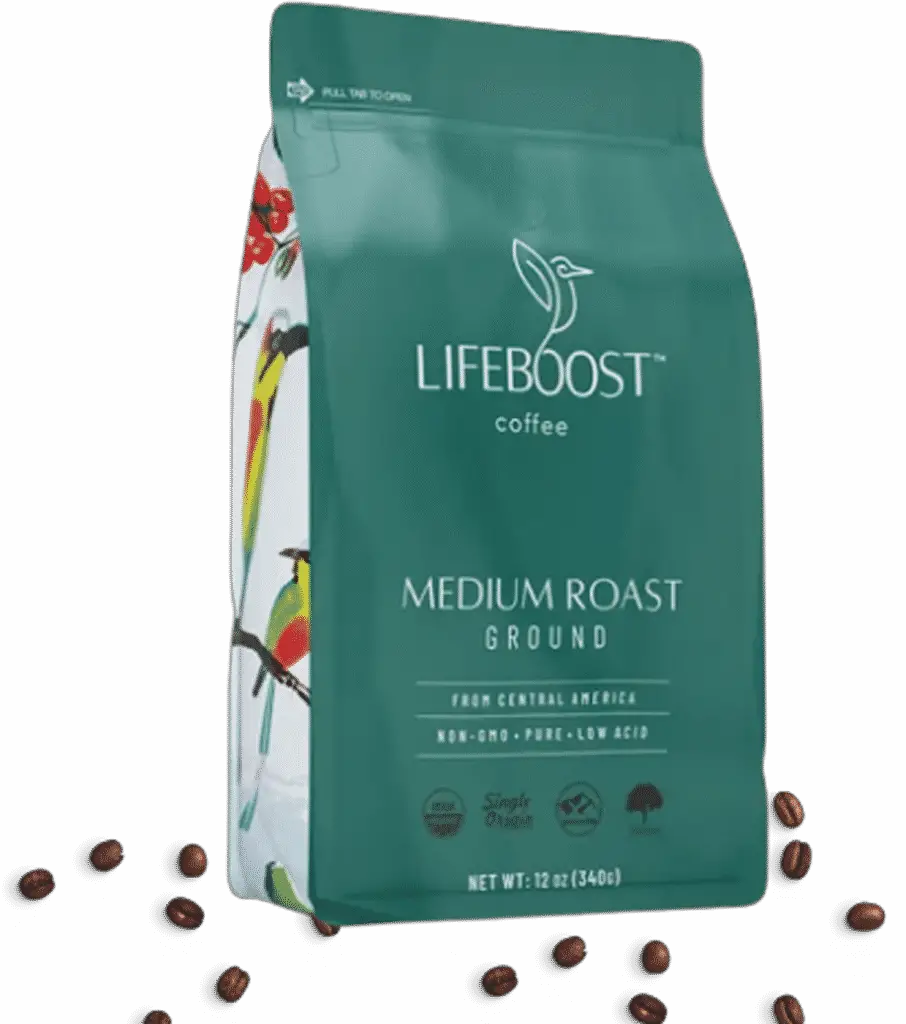 It's good to do some research if you are interested in getting a coffee subscription. Get informed on which options would be the most suitable for you. As a result, we created this article and provided the best coffee subscriptions along with their pros and cons.
What Is A Coffee Subscription?
A coffee subscription is a service that will deliver your favorite coffee roasts and beans weekly or monthly. In other words, coffee will be delivered in your mail at the time you find convenient! This way you will never run low on coffee anymore. Furthermore, you will have the chance to expand your coffee choices each day. A true coffee lover and connoisseur would know how important that is.
A coffee subscription will also give you the chance to save some money on the side. Instead of going out and getting an overpriced cup of coffee, you will have the chance to enjoy it in the coziness of your home. On the plus side, you do not have to explain how you want your coffee since you will prepare it.
Best Coffee Subscriptions
If you are interested in trying coffee subscriptions, you need to know the benefits of getting one. There are a lot of choices on the market, and it can be really difficult to pick one. This is especially hard if you are a beginner and this is your first time signing up. All of them might look attractive and promising, but you will need some expert opinions to make the right choice.
Below, are a list of the best coffee subscriptions along with the benefits you will get if you choose them.
Bean Box
Bean Box is Seattle's number one home for coffee roasts but is also one of the best-known coffee subscriptions in the country. With a Bean Box subscription, you get the finest selection of coffee each month, and you get the chance to enjoy the tastiest coffee in the city. Furthermore, with this subscription, you get to pick different coffee roasts each month – light, medium, dark, espresso, or decaf.
As you can see, Bean Box has something for every taste, and for every pocket since the subscriptions can be adjusted for three, six, or twelve months. Each box of coffee roasts contains nearly half a pound of coffee, but along with that you also get some brewing tips, tasting notes, and artisan treats.
The subscription starts from $17, so you can choose the option that is the most convenient for your monthly needs. With each delivery, you get a sample of some roasts, so if you like a sample, you can order a large bag of the same variety. And the best feature of all is that Bean Box provides free shipping, meaning that you do not have to pay for the coffee arriving at your home address.
Atlas Coffee Club
As the name suggests, Atlas Coffee Club offers you the opportunity to try coffee roasts from all around the world. By subscribing you will have the chance to try the delicate coffees from Kenya, Tanzania, Columbia, Peru, and so on. Each month, you will receive fresh roasts accompanied by a postcard, brewing tips, and flavored notes.
Atlas Coffee Club would be the ideal pick for those who like to try new, unusual and exotic coffee flavors that cannot be easily found. The initial price is $9, but if you are up to receiving larger amounts with more flavors, then you can upgrade your plan. Choose a weekly or monthly delivery option. Each delivery comes with a charge.
Lifeboost Coffee
If you want the rarest types of coffee roasts delivered to your door try a Lifeboost Coffee subscription. Lifeboost Coffee guarantees amazing experiences with the tastiest and healthiest coffee in the world.
This subscription includes original single-origin beans and not the bean blends you get in retail stores or coffee shops. This means that you are purchasing beans that are blended from various plants when you buy from a store, while Lifeboost Coffee offers you the chance to try the unique taste of the coffee produced from a single plant. That is hard to get nowadays.
You can choose light, medium, dark, or decaf coffee beans in as many bags as you want, without paying anything for the delivery to your home. Selecting the period in which you want your coffee to be delivered is also possible. You will not be disappointed in choosing Lifeboost Coffee for a coffee subscription.
Trade Coffee
A Trade Coffee subscription will turn you into a coffee lover. The unique and tasty coffee flavors that this subscription offers will simply blow your mind. You get to choose from more than 400 coffee types from top roasters in the US with flexible delivery schedules.
Trade Coffee has made many customers happy with their unusual coffee offers, meaning that they have something for everyone. If you are a person who can be picky when it comes to coffee, your problem will be solved once you try a Trade Coffee subscription.
You can get the coffee delivered every week, or every month, depending on your needs. The subscription fee starts at $15 and up, so you only have to choose your package, and wait for your coffee. You will never be forced to drink bad coffee again in your life, and most importantly, your shelves will be stocked with coffee most of the time.
Driftaway Coffee
For those who want to expand their coffee palate, Driftaway would be the most obvious choice for a coffee subscription.  And Driftaway is great for those who are environmentally conscious since all their packages are made of renewable plant-based materials.
This can be a great opportunity for you to get amazing coffee delivered to your door, but you can also give the subscription as a gift and make some coffee lover you know ecstatic. The subscription is quite easy to set up, and it can be completed in only a few steps. Your delivery can happen weekly or monthly, depending on how much coffee you use on daily basis.
The lowest price is set at $14 and it goes up to $32 depending on your needs. However, the delivery is not charged, meaning that you will get your coffee to your doorstep for free. You will receive information about the origin of the coffee along with it.
Blue Bottle Coffee
For people whose day cannot start without a good cup of coffee, a Blue Bottle subscription is a real-life-saver. Their single-origin beans are extraordinary.
Along with the great coffee, you will have access to exclusive offers, complimentary shipping, and new products that have not been accessible to others yet. This feature is really appreciated by those who like to be the first when it comes to trying coffee roasts and tastes. The best thing about the Blue Bottle subscription is that your order will be shipped within 48 hours, meaning that your coffee will always be fresh.
On the plus side, you have the option to customize your subscription in any way you want, and you can cancel it at any time. However, once you try it, you will not want their "drops of heaven" to stop coming at your door. The prices start at $11 with free shipping, so treat yourself to some special and delicious fresh coffee.
How To Choose The Best Coffee Subscription For Yourself?
The best coffee subscriptions have three things in common, and those are the coffee freshness during the delivery, the variety of choices you have at your disposal, as well as customizing your subscriptions according to your needs. So consider these three things as you choose a subscription.
Everyone can go to the closest coffee shop and get a cup of coffee, but only real coffee lovers will take the extra steps to get different flavors delivered to their doors. A subscription can make sense for you, just consider the factors that matter the most and pick one that fits your needs in terms of coffee origin, delivery schedule, and cost.