Bean Box is a company of artisan coffee experts. They are based in Seattle and work with roasters around the larger Seattle area. They curate some of the best coffees, roasting to peak perfection after carefully selecting the best beans from top producers around the globe.
When you're shopping for coffee, it can be difficult to find high-quality freshly roasted beans. Bean Box seeks to remove the guesswork out of finding your next beautiful coffee experience.
Company History
Two software engineers, Matthew Berk and Ryan Fritzky had a passion for coffee. They came together to use their knowledge of technology and their love for good coffee to help coffee lovers in Seattle and all over the US and the world access freshly roasted coffees.
The two realized there is a high demand for good quality coffee, yet customers had very little knowledge and too few options for purchasing their desired flavors.
The mission for Bean Box is to guide customers through the discovery of great coffee, deliver coffee at its freshest peak, and improve accessibility for anyone willing to explore different coffee choices. The company uses a featured roaster system where each month they feature a roaster of the month. Some of the Seattle roasters they work with include:
Herkimer
Keala's
Kuma
Lighthouse
Tin Umbrella
Caffe Ladro
Broadcast
Anchorhead
Unique Value Proposition
Bean Box started as an app known as the 'Recommendation Exchange.' Coffee lovers would log in to share their experiences with coffee blends, different roasters, brewing equipment, and roasting techniques. Bean Box then started curating artisan coffees delivered freshly roasted at an affordable price.
According to the two founders, what most people consume usually goes through a double delivery process. The roasted beans are first sent to a warehouse then later shipped to respective retail stores. The result is the consumer buys coffee roasted several months before the customer can purchase it. Such a long transit process results in a weaker brew past its peak flavor.
With Bean Box, consumers receive four sample bags from four different roasters with the roasting date denoted. The beans are roasted the day before shipping to the customer. Each month the subscriber receives a $20 pack, and each month it features different roasters. Customers can re-order roasts they previously loved. The company also offers gift packages that you can send to a loved one, colleague, or corporate partner.
All Bean Box coffees are sourced from top-rated Seattle coffee roasters. Therefore, each pack comes with a freshness guarantee. The roasting partners all work with small-batch roastings, so each cup is not only fresh but full of high-quality delicious flavor.
Bean Box Pricing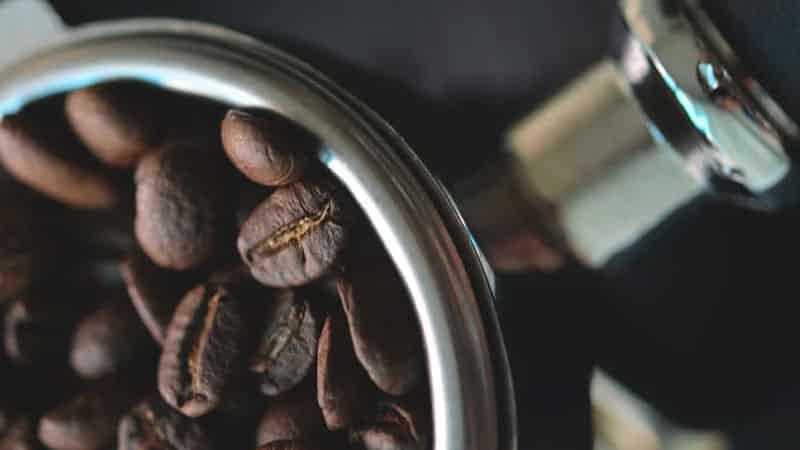 The Bean Box coffee subscription service starts at $16.50 per month for a sampler subscription. The price might vary depending on which roasts you include in your package.
The weekly subscription is $20, the bi-weekly subscription costs $22, while the monthly subscription totals $24. All these include free shipping.
All subscriptions will automatically renew. However, you can easily pause, restart, review, or cancel your subscription at any point.
Offers and Promotions
Bean Box is almost always running an offer, price discount, or promotions for new and existing customers. Some of the offers you can keep an eye out for include:
Trial Offer
You can try Bean Box for free on your first month before continuing with a monthly subscription.
Starter Kit
Bean Box offers a starter package at a low price of $5. Shipping is free within the US. The starter kit contains two gourmet roasts handpicked from the best of Seattle and Portland roasters.
Monthly Discounts
Subscribers can enjoy additional discounts once they sign up for the yearly and half-yearly subscription plans.
Stay At Home Offers
Due to pandemic restrictions, people who prefer working from home or staying at home can still enjoy freshly roasted artisan coffee delivered at their doorstep, and at a special 30 percent discount.
Packaging
When your package arrives, the first thing you notice is the roast date stamped on top. This is part of their freshness guarantee and is always comforting knowing your coffee is recently roasted.
If you opt for a gift box, it comes with eight different chocolates and eight different beans expertly paired together. The colorful packs form a beautiful presentation inside a double-layered box. Each box contains a micro-lot of 1.8 ounces of freshly roasted whole or ground coffee beans, depending on your selection.
Each box contains tasting notes and descriptions of the blends inside. The notes include brewing information, roast dates, and a roast batch number. Each blend features a QR code to make it simple for consumers to order any coffee, chocolate, or blend they especially favor.
The coffees come in resealable bags to keep your coffee fresh for longer. However, even though the notes give a description of the region where the coffee came from, they don't say much about the coffee itself.
Ordering Process
You can make your Bean Box subscription order through text, the Bean Box app, or through the website. When you land on the Bean Box website's home page you can opt for a coffee subscription or coffee gifts. When you choose a subscription, you start with choosing your grind. You can opt for a whole bag of freshly ground coffee.
You then choose your roast preference. Roast options include:
Decaf
Espresso
Light roast
Medium Roast
Dark Roast
All roasts
You can then choose your subscription type. You can choose the coffee tasting subscription, or a monthly, weekly, or bi-weekly coffee bag subscription.
At checkout, you can pay using all major credit cards. Remember to put in gift certificates and promo codes if you have any.
Each coffee package from Bean Box includes a code that you can text if you want to order more of that specific roast and flavor. The founders realize that even though curation exposes consumers to top-rated coffees, over time the consumer develops preferences and would like to stick to one or two special flavors.
A unique touch by Bean Box is that once you've made your coffee order you may also choose from a selection of delectable treats. These include artisan teas, caramels, and biscotti.
Billing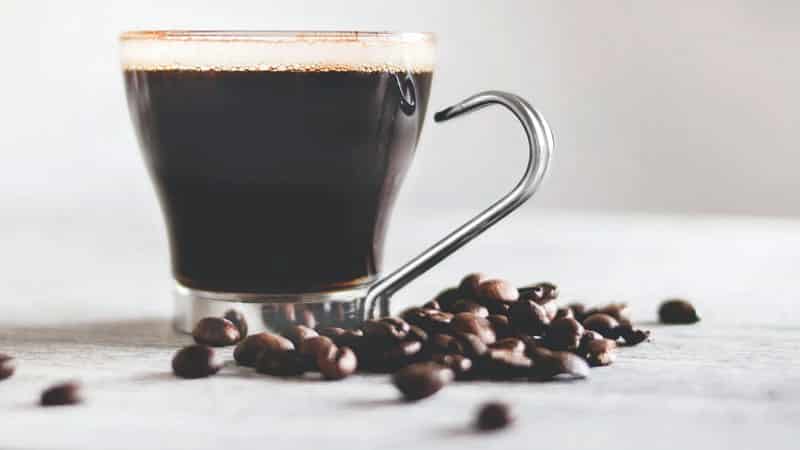 Bean Box bills all recurring subscriptions on Thursday preceding your delivery. You can change your subscription by Wednesday if you want to order something different, temporarily pause your subscription, add or remove some items, or cancel your subscription. Changes are effective if you make them by 5 p.m. PT on Thursday. Any changes made after that time will become effective on the following delivery.
Delivery
Bean Box makes deliveries within 48 hours of a customer completing their order. The coffee is freshly roasted on order before packing and immediate dispatch. While the company's main customers are in Seattle and Portland, the service is available to anyone in the US and Canada.
Membership Options
There are several ways you can join the subscribers' list. You can opt for the Deluxe Coffee plus Chocolate tasting subscription. This option pairs eight different chocolates with eight different coffees.
You can also join the World Coffee Tour option and receive 16 bags of artisan coffee from all around the world. Each is inclusive of an info sheet that defines the origin of the coffee including brewing tips and tasting notes. The primary regions featured in the coffee world tour are:
North and Central America (includes Hawaii, Puerto Rico, Costa Rica, Guatemala, Mexico, Panama, Nicaragua, El Salvador, and Honduras).
Africa (Includes Kenya, Ethiopia, Uganda, Tanzania, Congo, Burundi, and Malawi).
Southeast Asia (includes East Timor, Papua New Guinea, Bali, and Indonesia).
All coffees are sourced from these regions and roasted in Seattle.
You can opt for the Bean Box sampler which has four 1.8-ounce bags of artisan coffee for a total of 7.2 ounces. The sampler package accounts for 16 to 24 cups of coffee, depending on how strong you like your coffee and the brewing method used. Each bag contains brewing tips and tasting notes inside a well-designed info sheet. The sampler package costs $24 per month.
The Coffee of the Month package costs $26 each month. This package includes one 12-ounce bag of coffee which brews 24 to 36 cups.
The Good Morning Gift Box is a package for customers who want to send their friends a gift set. The Good Morning Gift Box contains four expertly curated artisan coffees, two gourmet granola pouches, two artisan dips, two biscotti cookies, and two Dutch Stroopwafels. For a single consumer, these amount to eight delicious breakfast treats. The gift box comes with a beautifully crafted personal note which the sender includes a personal message for that extra touch.
Taste
Because of the partnership with over 27 top-rated roasters, Bean Box offers a wide range of coffee flavor profiles. Bean Box comes with a simple selection menu from where the consumer can pick what they like. The Bean Box menu contains the six flavors from the sampler and more roast options.
You can browse their website's coffee page to find information about each coffee flavor including region, varietal, and taste notes. Some taste options include:
Spiced Tortoiseshell Blend
Fruity Moonrise Blend
Buttery Cafe Carmelita
Classic Drip Blend
Chocolatey Brazilian Canaan
Nutty Brazil Fazenda
Selections are extremely wide range, with everything for all discerning palates. Bean Box coffee comes from different countries spread all across the world. There are blends and single-origin coffees to keep all subscribers satisfied.
Customer Support
The Bean Box website features several open helplines. There's a website chat feature where you can speak to a customer care representative. You can also call the customer support line.
There are options to chat with a customer care representative on Facebook messenger and Instagram. You may also search the website's FAQ page and browse through common queries.
Pros and Cons
Bean Box coffee is convenient and offers a gourmet coffee treat in each box. There are many good reasons why any coffee lover should sign up and start receiving their monthly packages right away. However, there are a few cons that may give you pause before signing up.
Pros
You can change, pause, or stop your subscription at any time.
You can buy 12-ounce bags of individual coffees through the Bean Box website.
Customize your coffee preferences to your liking.
Freshly roasted gourmet coffees with a full range of interesting flavors.
Coffee and chocolate pairings curated by experts.
Sampler packs, letting customers enjoy different flavors before committing to a monthly subscription.
Numerous offers and promotions, making coffee treat affordable and accessible.
An engaged community that recommends new coffee experiences to try.
A choice between whole bean and ground bean.
Simple yet beautiful packaging.
Cons
Relatively high prices.
Customers can't choose every coffee variety.
Final Word
While a subscription-based service isn't new in the coffee industry, Bean Box can really surpass expectations. Freshly roasted coffee on your doorstep a day or two after completing your order is already amazing, but when you add over 27 top-rated roasters sending you micro lots, then the service is simply first class.
In particular, if you're new to coffee subscriptions and you're not yet sure what you want, then the mix-and-match package could be the best option for you. Four bags with different roasts of different flavors provide you with an exciting and tantalizing palate surprise each day.
The coffee of the month club is designed for a customized curation, so experts recommend the best coffees for you based on your previous preferences. The All-Roasts package is a delightful way of discovering new coffee. You get different roast types in one package and you get to enjoy different top-rated flavors.
The only thing Bean Box could do more of is to highlight the regions for single-origin coffees more, to add that exotic feel, and reveal more about its origin. Many coffee drinkers are nowadays aware of the trade practices which affect poor farmers and would love to know the cup they are enjoying was sourced and processed ethically from farm to cup.