The Baratza Encore and the Baratza Virtuoso are two of the most popular conical burr grinders in the market today. They deliver exceptional grinds for all types of coffees, including espresso.
The Baratza Encore coffee grinder is less expensive than the Baratza Virtuoso. Encore is beginner-friendly for people new to brewing coffee while Virtuoso is a professional grade grinder. Both grinders come with 40 different grind settings. 
For many coffee lovers, these two top-grade coffee grinders seem similar. If you're stuck on which coffee grinder to choose between the two, this guide offers some clarity on the differences.
The Baratza Brand
Baratza is a company founded in 1999 by Kyle Anderson and Kyra Kennedy. The name 'Baratza' is Swahili for a 'meeting place' where people regularly congregate to drink coffee and discuss community issues.
The two founders set off on a quest to find convenient and economical ways coffee lovers can experience fine grinds at home. With the 40mm conical burrs available in both grinders, breaking down each coffee bean into a thousand pieces is sure to bring you the smoothest consistency and a taste to match what your favorite barista makes at your best cafes.
The Baratza Brand was acquired in 2020 by an Australian multinational small appliance seller, the Breville Group. It was for the price of $43 million in cash and $17 million in Breville shares. With headquarters in Bellevue, Washington, the company's revenues are approximately $9 million.
Baratza is popular for producing high-quality products which last long. Baratza products frequently appear in best coffee grinder lists with reputable organizations such as Consumer Reports. The Baratza company often provides tutorials so customers can fix their own machines without needing the expertise of professionals. Their official website is full of troubleshooting and problem-solving articles and videos to guide customers in maintenance and repair.
Key Features of the Baratza Encore Grinder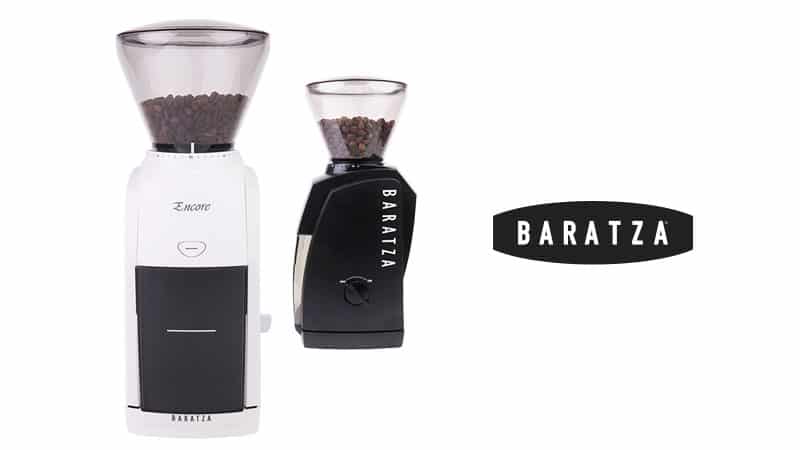 The Baratza Encore is an entry-level grinder for home use. The grinder weighs approximately 3.1 kg (6.8 lbs.) and has a five-ounce ground bin capacity. One of the main features is the 40mm grinder with Gearbox 2.0 for high strength and durability. The 40mm grinder provides 40 different grind settings ranging from coarse to very fine.
The Encore has a manual on-off dial and a pulse button, which makes it an easy-to-use machine. The straightforward controls make this grinder the most suitable for coffee brewing beginners.
The Baratza Encore is ideal for multiple slow brew methods including:
Percolator
Siphon
Plunger
Filter
Manual pour-over
Automatic drip
AeroPress
Chemex
Some of the top features of the Baratza Encore include:
Powerful DC motor with high torque. The motor delivers a long grinding cycle and operates quietly, without the grinding noise of other grinder types.
40mm conical M3 burrs for exceptional performance and a long lifespan.
Easy grind adjustment through the 40 grind settings, providing you the freedom to grind from 250 microns to 1,200 microns.
Gearbox 2.0 gear combined with an electronic speed reduction system which together controls the burr rotation to a speed of 550 RPM.
A Hopper Extender that can extend your eight-ounce bean hopper to a nine-ounce capacity.
A Thermal Cutoff switch automatically resets the motor.
A unique burr calibration system allows each grinder to operate within the full range of the grind.
Key Features of the Baratza Virtuoso Grinder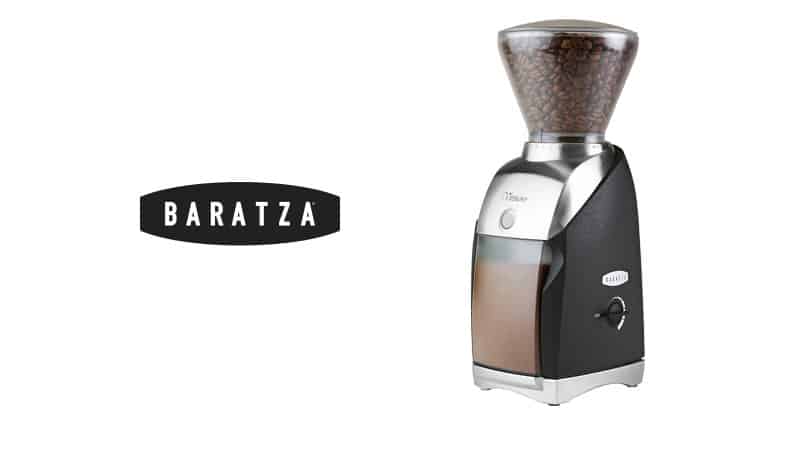 Check Latest Price On Amazon
The Baratza Virtuoso is a professional-grade coffee grinder that can be used at home. Virtuoso first came into the market in 2005. The Virtuoso+ version came out in 2019. It weighs 8.6 pounds.
The Virtuoso has 40 individual grind settings, enabling the user to adjust to specific grind size. Some of the top features of the Baratza Virtuoso include:
Commercial-quality 40mm M2 burrs allow for consistency in grinds. They offer better performance than the M3 burrs found in the Baratza Encore grinder.
Five-ounce ground bean capacity and an eight-ounce bean hopper capacity.
High-efficiency low noise DC motor which spins slowly for a more thorough grind and cool, quiet operation.
The Virtuoso comes with a 60-second timer and a pulse feature. This way you can time your grinding sessions and set your grind to the ideal duration.
The Virtuoso is patterned on the same design as the Encore which came first. Thus, the two grinders share a lot in common. Here are some of the similarities between the Baratza Encore and the Baratza Virtuoso:
Both grinders have a compact design, so they don't take up too much counter space in your kitchen.
Both grinders use stainless steel conical burr grinders superior to blade grinders. These deliver a slow and efficient grind with uniform particle size. Some other companies use blade grinders which tend to slice rather than grind coffee beans.
The blade grinders also produce more heat than conical burr grinders, so you run the risk of burning your beans. Additionally, conical burr grinders typically produce grind particles of the same size and coarseness, which is much tougher to accomplish with blade grinders.
Both operate on low noise, so coffee time doesn't mean lots of grating sounds from the kitchen. Both grinders use DC motors which typically don't produce noise. AC motors can be much noisier and heat up fast.
The two grinders come with a hopper on top. The hopper size is the same for both models. The hoppers can hold up to eight ounces of coffee beans.
Both models also share the same kind of ground bin. For both models, the ground bin capacity is five ounces.
The hoppers of both models are sealed with a rubber gasket. This forms a tight seal between the hopper and the grinder attachment, preventing unground beans from sticking to the sides of the machine.
Both models come with a tinted hopper. The tint helps block out UV rays, so your coffee stays fresher for longer inside the hopper.
For both models, you can add a Hopper extension which increases your hopper capacity by another nine ounces. The extension makes it possible to brew more cups at one go.
Both models have 40 distinctive grind settings. To adjust the grind settings, you simply hold down and twist the hopper and align it with the desired setting.
Both the Encore and the Virtuoso come with a ground bin made of Inherently Dissipated Plastic (IDP). This means your ground bin has anti-static properties and the ground coffee won't stick to the sides.
Both models have a pause button on the front for ease of use.
The conical burrs for both the Baratza Encore and the Baratza Virtuoso rotate at 495 RPM. This allows for a smooth bean feed while reducing noise, heat, and static buildup.
Both the Encore and the Virtuoso have a grind range running from a coarse 250 microns suitable for a French press to a very fine 1,200 microns suitable for espresso.
Both grinders are easy to clean and maintain. Because they are made from top-grade plastic, they are both long-lasting and durable. They have detachable pieces which makes them easy to maintain, clean, repair, and replace.
Difference Between the Baratza Encore and The Baratza Virtuoso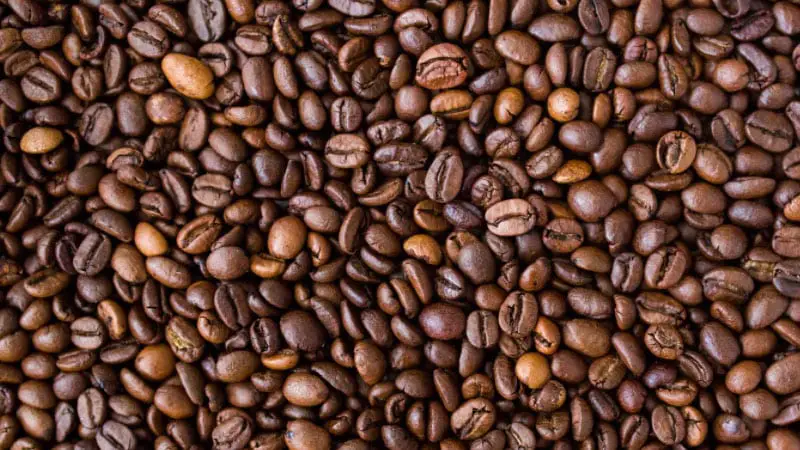 While these two grinders share a lot in common, there are some key differences in structure, features, and performance. The main differences in the two grinder models are:
Aesthetics
The Baratza Encore has a classic shape and a simple design. It weighs 6.8 pounds with dimensions of 4.7 by 6.3 by 13.8 inches. The body is made from top-grade plastic and the model comes in two colors, white and black.
The Baratza Virtuoso has a sleeker, trendier shape and look. It weighs 8.6 pounds and its dimensions are 6.69 by 6.69 by 12.6 inches. The body is made from a combination of top-grade plastic and stainless steel.
Burrs
Both the Baratza Encore and the Baratza Virtuoso use a 40mm stainless steel conical burr. However, the Encore uses a type M3 conical burr while the Virtuoso uses a type M2 conical burr.
M2 burrs are modern and updated, making for a more uniform and precise grind and resulting in richer coffee flavors.
Grind Speeds
The Baratza Encore grinds at speeds of between 0.8 and 1.1 grams per second. With such speeds, you can brew between four and six cups of coffee in a minute. On the other hand, the Encore grinds at speeds of 450 RPM. This allows for smooth and uniform grinding with very low heat and noise emission.
The Baratza Virtuoso grinds at speeds of between 1.5 and 2.4 grams per second. This means you can brew between eight and ten cups of coffee per minute depending on your cup size. Thus, you can brew more cups with the Virtuoso compared to the Encore. Virtuoso's speeds can be adjusted between 405 RPM and 550 RPM.
Usability
The Baratza Encore is an entry-level grinder. It has an easy-to-use interface and user-friendly front and side panels. The straightforward and uncomplicated buttons take much of the guesswork out of coffee grinding.
The Encore has a simple on-off switch and a pulse button on the front panel. Nothing is complicated in using two buttons. The hopper scale is simple and straightforward too, so you can adjust how fine or coarse you want your grind.
The Virtuoso is a professional-grade machine and has a few extra features not available with the Encore. Even though you get a faster grind with the Virtuoso, the faster speed also means a higher risk of burning.
The Virtuoso has an adjustable grinding speed. However, to change the speeds, you may have to open the gearbox and fiddle with the speed mechanisms.
Pricing
The Baratza Encore is far less expensive than the Baratza Virtuoso. The Baratza Encore offers similar grinding settings with the exact bean hopper and ground bin capacities. Virtuoso offers a few extra features suitable for advanced users. However, these additional features come at a hefty price hike.
Timer
The Encore doesn't have a timer. On the other hand, the Virtuoso comes with a timer that you can set from 5 seconds to 60 seconds. The timer allows the user to save energy and reduce heat emission.
Which One Is Good for Espresso?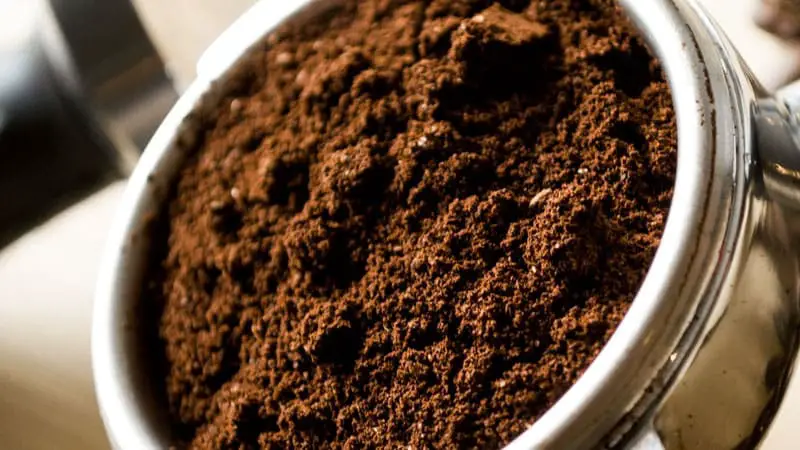 The Baratza Encore is an entry-level grinder. It can grind for a decent enough cup of espresso but it's not ideal. Espresso is all about quality and you can do better with a manual grinder or an espresso grinder. The Virtuoso does a better job at grinding for espresso, but an espresso grinder would still produce better quality.
Is It Worth It?
Even though the Baratza Encore is an entry-level grinder, it can produce grinds worthy of a barista-level quality brew. The grinder is inexpensive and produces a full range of 40 grind settings from 250 microns to 1,200 microns. The Encore is worth its price.
The Baratza Virtuoso is a next-level grinder compared to the Encore. It boasts more advanced features, a sleeker look, and a significantly higher price tag.
For a beginner, some of the extra features may not be useful. However, for a mid-level coffee brewer, the feature additions can make a huge difference in coffee taste, flavor, and consistency. Nonetheless, it is quite possible to overheat the Virtuoso. This is why you need to be familiar with the warning signs to watch out for. To reduce the possibility of overheating, always use the 60-second timer which allows for precision grinding.
Are They Easy to Clean and Maintain?
The Encore and the Virtuoso are easy to clean like most Baratza products. They both have detachable parts which you can easily remove to clean, repair, or replace without a technician. Baratza recommends replacing your conical burr grinders after every 1,000 pounds of coffee.
Additionally, you can access FAQ videos with simple instructions and learn what to do when cleaning or maintaining your unit. The Baratza website makes it simple to do your own cleaning, home repairs, and part replacements.
As a trusted brand, Baratza Encore and Baratza Virtuoso are both backed with a one-year warranty. The warranty covers manufacturer defects and you can send in your grinder for repairs or a full replacement where necessary.