Buying a present for someone can be really difficult, especially if that person is close to you, and you want to give them something special and remarkable. 
You probably know many people who enjoy trying different types of coffee, so a coffee subscription can be a great idea for your next gift for someone special. However, can you purchase a coffee subscription as a gift, and is it really a good idea?
A weekly or monthly coffee subscription can make someone's life better, so giving it as a gift would be an amazing idea. This way, you can ensure that your special person will always have coffee at home, and they can try some of the best roasts from around the world. 

Subscribe to our monthly delivery plan and get
exotic coffee to your door!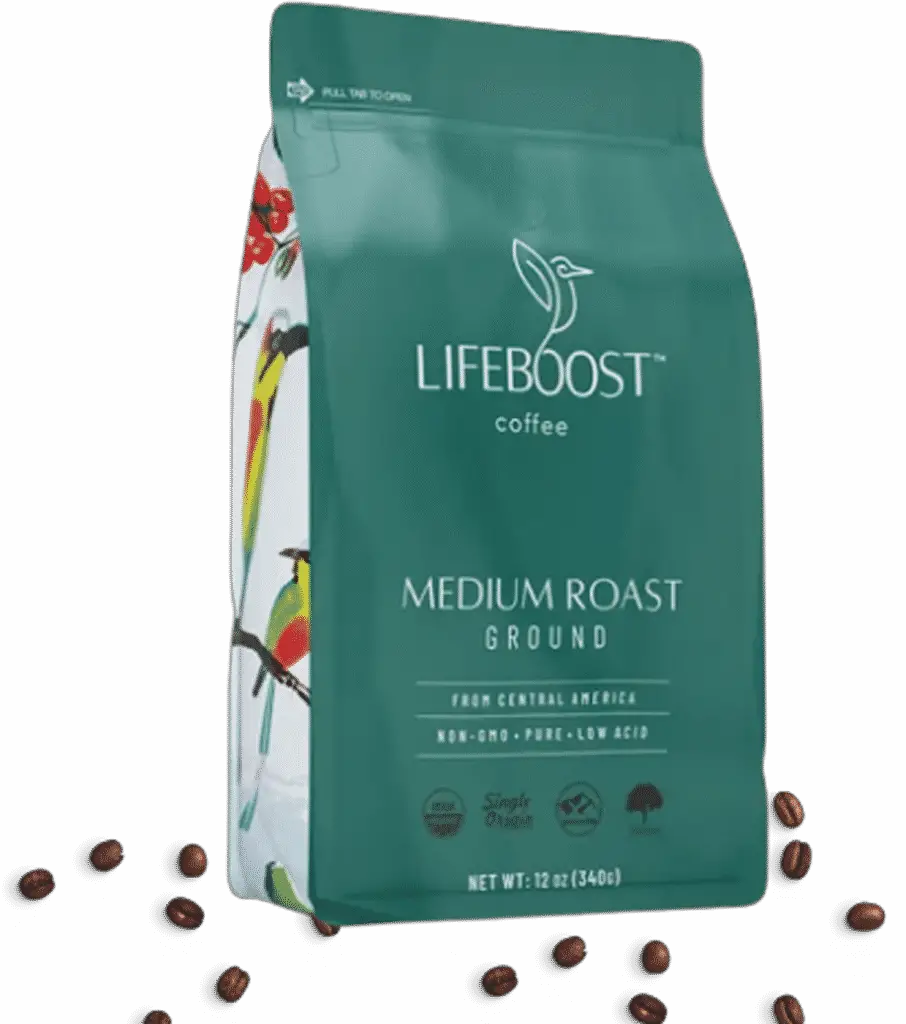 If you are looking for original ideas for gifts, a coffee subscription can definitely be one of them. This article is focused on the best coffee subscriptions around the US, so you will know which one to choose as a gift. Once you read the article you will know exactly what the other person needs coffee-wise, so you will not regret your pick, and you will have the best gift for your friend or relative. 
Which Coffee Subscription Works The Best As A Gift? 
If you decide to opt for a coffee subscription as a gift for someone special, first, you will have to determine what they actually like. Each coffee subscription is different and suitable for specific people. You will come across a number of choices, and you might quickly get overwhelmed from all the choices. 
However, here you have a narrowed-down list according to people's preferences and tastes, so if you know what your friend likes, you can easily choose the right coffee subscription. Once you know these details, it will be much easier for you to pick one right from the list below. 
Best For Variety Cravers: Trade Coffee 
If you want to buy a coffee subscription for a person who enjoys trying new types of coffee all the time, then Trade Coffee could be just the right fit. This subscription is suitable for those picky coffee lovers who want to try coffee from small roasters from around the world. Trade Coffee is doing exactly that – offering unusual and peculiar coffee types to the world.  
What is interesting about Trade Coffee is the quiz that they have prepared. This way you can choose the type that will suit you best. When it comes to a gift subscription this can be especially useful because you have the chance to show how well you know the person. However, if you are not so familiar with their tastes, then you have the chance to pick from around 400 varieties, meaning you will probably find something that could suit every taste. 
Nonetheless, Trade Coffee can return the order if a customer is not satisfied, and provide something that will be more suitable. You can choose a monthly or weekly subscription, depending on how generous you want to get with your gift. 
Best For Gifts: Angel's Cup Mystery Black Box 
The name actually speaks for itself since no one can stay indifferent to a little bit of mystery. If you want your gift subscription to scream the word "Surprise!", then you will not regret opting for Angel's Cup Mystery Black Box. This coffee subscription is amazing because it comes to the door in a unique way, i.e. with a black tag. You need to check this tag through an app so you can see what kind of coffee you have received. 
The Angel's Cup allows you to try flavors that you did not ask for in the first place, and when it comes to gifts it is convenient since you do not always know what the other person would like. So, leaving it to the experts would be the most appropriate thing to do, and when this coffee subscription is in question, you are in good hands. If you intend to give this as a gift, you will not only provide coffee for your friend but also the opportunity to learn about coffee types and to discover new tastes.
Furthermore, this might be the best gift for someone who likes to discover facts about coffee roasts. With each subscription, the coffee company provides educational facts about the types of coffee they sell and deliver. So, if your friend is a curious person and likes to get knowledgeable about coffee, then go for Angel's Cup Mystery Black Box. 
Best For Single-Origin Bean Lovers: Atlas Coffee Club 
With an Atlas Coffee Club subscription, you will not only give coffee as a gift but also to a tiny part of the world. As the name suggests, Atlas works with coffee roasts that come from countries like Kenya, Colombia, Tanzania, and so on. The best thing about it is that the coffee comes from a single bean origin. This means that you get a unique taste of only one plant. 
Providing a weekly or monthly coffee subscription for someone special would be one of the best gifts ever. Your gift would totally stand out with its uniqueness. You will also provide convenience for the person for whom the gift is intended. 
Imagine that you get coffee delivered to your door every few weeks without lifting a finger. If the single thought of it makes you feel good, then you should not wait anymore.  
Best For Personalized Presents: Driftaway Coffee 
If you want to give something personal as a gift, then a coffee subscription from Driftaway Coffee will give you the present you are looking for. If you have a friend or a relative who is a real coffee lover, you will not make a mistake with this subscription. The gift is unique since it comes with a kit of four sample coffee types. That way Driftaway really learns the customer's tastes and preferences. 
What is a better gift than the chance to try various coffee roasts, and pick the one you have been trying to find for a long time? What is more, if the recipient cares for keeping the environment clean and green, then Driftaway will please them significantly. This is due to the fact that Driftaway uses 100% compostable packaging made of plant-based and renewable materials.  
Picking out a Driftaway coffee subscription for friends will give them a chance to discover their preferred tastes in coffee. 
Best For Pacific Northwest Roaster Lovers: Bean Box 
If you want to give a unique gift, then a Bean Box coffee subscription would be the ideal pick. Bean Box prides itself on the many types of coffee roasts that come from the Pacific Northwest region. They offer various seasonal and diverse flavors that suit every taste, so with this coffee subscription, you cannot go wrong. 
More importantly, they give you the chance to try four different types of coffee each month. This means that your giftee will not only receive coffee, but also the opportunity to try new coffee flavors. Real coffee lovers really cherish this opportunity.
Therefore, if you have a friend that enjoys coffee variety, give them the chance to discover their new favorite taste. 
Best For Non-Toxic Coffee Beans: Lifeboost Coffee 
A Lifeboost Coffee subscription means monthly delivery of the best and unique coffee beans right at your door. People who care greatly about the ingredients in the things they consume, widely appreciate Lifeboost Coffee. This is due to the fact that Lifeboost offers single-bean roasts that do not include any toxins in them, meaning that you receive pure coffee beans.
If you know a person who would like this, then a coffee subscription from Lifeboost would be the perfect gift. By giving this subscription, you will know that you have provided someone with coffee that is original and very different. 
Lifeboost Coffee is characterized by no genetically modified organisms and handpicked coffee cherries. They also go through a special and unique process that makes the coffee beans stand out from the others. Giving someone this kind of coffee subscription as a gift would show how much you cherish them.
Best For Animal Lovers: Grounds And Hounds 
If you have a friend who cares deeply about animals, they would be glad to receive a Grounds and Hounds coffee subscription as a gift. After subscribing, they show you the ways in which your money helps animal shelters. So, if you think about it, your gift would include two things, coffee, and help for animals. 
Grounds and Hounds has a special gift subscription that helps you choose the coffee types for someone else. They are actually aware of how difficult it is to pick something for someone else. That is why they have made this process simpler. You can choose the amount of coffee you want to be delivered to your gift recipient. You can also choose the frequency of the delivery. 
By choosing Grounds and Hounds coffee subscription as a gift, you are not only giving delicious coffee flavors to someone. It is also a chance to contribute to unprotected animals. This is not only a way to say that you only care for them. It also shows you care about the causes they support.  
Why Is A Coffee Subscription A Great Gift? 
By providing someone with a coffee subscription, you are showing that you care about them and you do not want them to be left out without coffee at their home. Also, this is a unique and unusual present for any kind of occasion. Teal coffee lovers would really appreciate this kind of gift, and they would definitely be impressed. 
As you could see, there are a lot of companies that offer coffee subscriptions as gifts. The only thing you need to do is choose the right one. Find the one that will suit the needs of the gift recipient. Whatever you choose, know that this will add a sparkle of joy to someone's life and make them really happy.