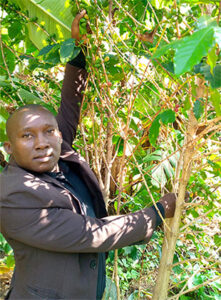 Hi, This Is Sir Henry O Mokera from Kenya. Since 1893 started coffee history in my country (Kenya). I lot of coffee farms have around my house.
From my childhood to still now getting my real life experience about coffee Cultivation to drink process here.
I firmly believe I can write about my real life coffee experiences on an authentic coffee blog (https://tastycoffeemaker.com/).
This Is Why I can say confidently you can follow my experiences here.
Sometimes I contribute a few other blogs but not regularly.
The Last My Words:
I love to contribute as a Senior Writer And Consultant​ with Stephane Carol. She Is a Stephane Carol very talented Senior Editor And Products Analyst Expert​ of Tasty Coffee Maker Blog. Hopefully, we will try to best effort to you about the coffee experience and coffee maker guides.
Thank's for reading.
Sir Henry O Mokera